A bitter moment engrained in every Barcelona fan's brain is the iconic 8-2 against Bayern Munich. This week, Barcelona revisited that game with a similar result, though not nearly as bad. But Munich managed to defeat a Messi-less Barcelona once again with a solid 3-0. Lewan-Goal-ski and Thomas-sist struck again by contributing to all three. Lewandowski has now scored in his 18th consecutive game and has tallied up 30 UCL goals since the 18/19 season, breaking yet another record. In 2021, he carried the Bundes awards with a total of 28 Man of the Match awards, most goals, most goal involvements, and consequently, the golden boot. He was definitely robbed of a Ballon d'Or last year, the question is, can he win it this year?
Next, we have the game with the most goals and it's from none other than Manchester City. Six goals without a major striker. Jack Grealish may have missed a close opportunity, but once again proved his worth as he scored a goal in his debut Champions League game.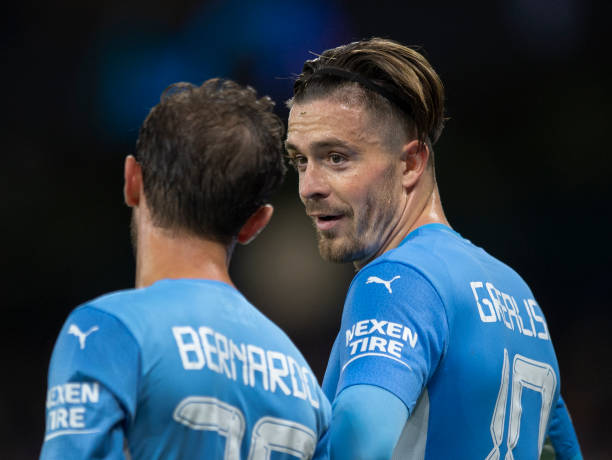 The iconic NMM lineup of Neymar-Mbappe-Messi debuted? At the uefa champions league but they were far from iconic. Neither one of the three stars scored a goal and it was Herrera who prevented their loss instead. Looks like money isn't going to be the solution to PSG's problems after all.
Eyes were also on Ronaldo for his United comeback at the UCL. Cristiano didn't disappoint, as he scored but the rest of United sure did as they lost to Young Boys 3-1. AWB even got himself suspended for their next game with a red card. Looks like tensions are rising for the Red Devils.
But Young boys made themselves known with this shocking display. Young Boys are a swiss team that have been winning the title of their league since the 17-18 season. But they were a dismissable team in the UCL. As a refresher, Young Boys and United actually go back. Last season in the UCL group stages, they ended up in the same group and United defeated them 1-0 and 3-0 both times. Looks like the Young Boys (are becoming grown men and) finally got their revenge. Keep your eyes on them, they may just be the next Ajax.