Back in 1996, England were in the semis against Germany. But at that time, luck wasn't on their side. In fact both teams played well enough that the game went into penalties, six to be exact. In the final straw, Germany scored but England's sixth chosen player, Gareth Southgate, missed. After 25 years, Gareth Southgate redeemed his name by leading England to the finals of the Euros as the manager. It may have taken Southgate 25 years but it took England 55 to reach to the finals of the Euros. Fans have been waiting and saying it's coming home. But it hasn't been truer than it is today.
This championship has been one of redemption for England. First and foremost, they beat Croatia after losing to them two years ago in the World Cup semifinal. Then, they went and conquered Czech, a team that was overshadowed by most but went far and even eliminated the Oranje like a piece of cake (and Schick, their main striker, who scored five goals in the tournament and is tied with Ronaldo for the top spot). Next, came possibly their worst rivals, Germany, who they haven beaten in a solid 65 years in a major tournament. But together, the boy from Brent, Sterling, and the Spurs superstar, Kane, scored two goals and with no goals conceded, they finally broke the English curse against Germany.
Ukraine was the next team to get slaughtered by England, and to make it worse, in the quarters. With their biggest win of four goals in a knockout stage, Ukraine was taken on like a TKO.
Now, we get caught up to date. The controversial semifinal game against Denmark, the comeback sweethearts of the tournament. A dip from Damsgaard, Euro 2021 quintessential of an own goal from Captain Kjaer and extra time. To tip the controversy, Sterling is taken down by Maehle and England is given a penalty by VAR. Many viewers considered the penalty to be unfair since it seemed like Sterling dived from certain angles. Nonetheless, Kane took the penalty; missed; but pushed the ball right into the goalpost thanks to his amazing reflexes during the rebound. And that is how England advanced to the semis.
But looking back, many of these moments wouldn't have happened if it weren't for England's stellar players this year. Players that may not even have been considered in the lineup if it hadn't been for this crazy year.
To start off, Harry Kane had an unflattering season at Tottenham in 19/20 and to top it off, he was injured at the scheduled time off the Euros. He wasn't even the only expected English star who was out to injury: Marcus Rashford had a back injury around January and could possibly be in none of the English line-ups. If the Euros were played in 2020 as scheduled, it would be 2010 without David Beckham yet again.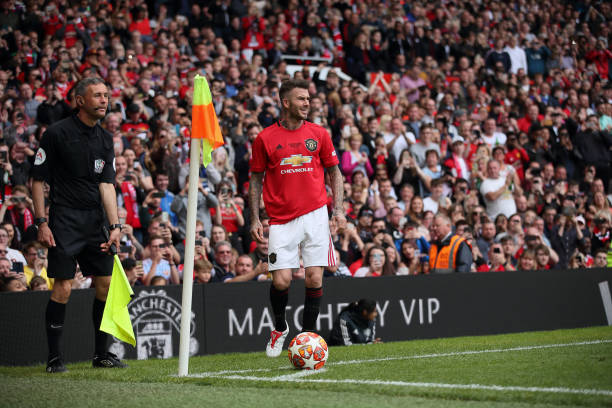 The extra year also gave some much needed practice to many players, whether it be Luke Shaw and John Stones, who snuck into Southgate's lineups after good seasons at their respective clubs, or youngsters like Foden, who became a key star at City and grew a lot over the year. Jude Bellingham wouldn't even have qualified last year considering he just turned 18 and Bukayo Saka would be considered similarly inexperienced.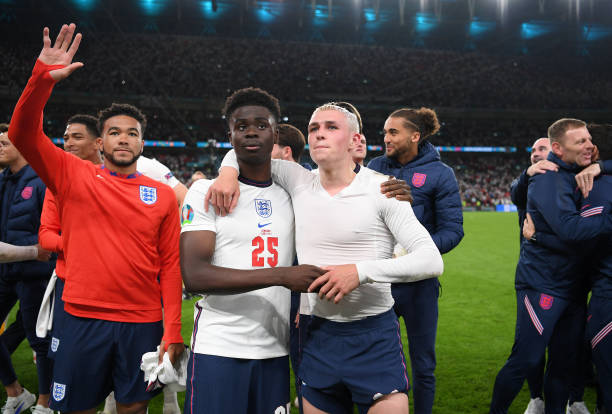 Three other players also greatly benefited from the postpone. Mount Mason would be the first, since he shone after Thomas Tuchel reformed Chelsea this year, and assisting the winning goal of the UCL final definitely pinned him on Southgate's map. Not to mention Super Jack who had nothing short of a magnificent season at Villa and who's popularity has skyrocketed despite being benched for most of the Euros. Jadon Sancho was also immediately put in the starting line up as his deal with Manchester United was confirmed.
Many teams directly and indirectly favored from the Euro postponement. But one thing is clear, The Three Lions is in a much better shape and wouldn't be in the finals if it weren't for their reformed team this brand new year.