An amount of own goals that are difficult to process, every dramatic yet patriotic Italian nation anthem recital, the exceptional Danish comeback, De Bruyne and Lukaku's field bromance and, of course, Ronaldo being Ronaldo. After an exceptional and memorable group stage, the round of sixteen knockouts of the much awaited Euros are here. And as so, after seeing all the teams in play with each other, the verdict on their hypes are out!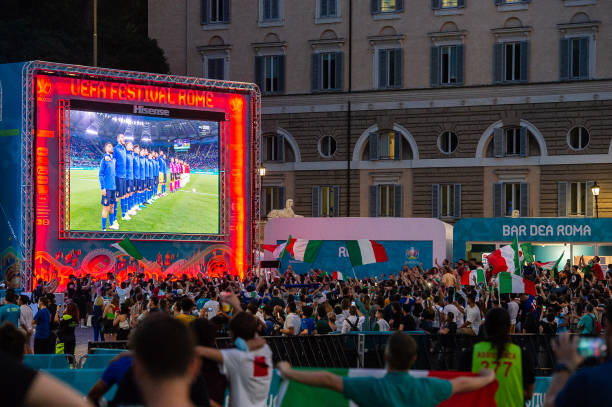 Let's start on the neutral tone of the fairly rated team. Belgium is always up there as one of the best teams in most ratings, and rightfully so. The 2021 FIFA rankings are just the most popular example of how high their ratings are. Not only were they one of the three teams who accumulated all nine points in the group stage, but they also arguably did it in the hardest group of the three. But many fans diminish Belgium when compared to France, England (it is coming home, the only question is whether "it" is the cup or England itself against Germany) and Portugal. The reason is quite simple: they're past their peak. Eden Hazard had two very unflattering seasons with Real, Dries Mertens is 34 and well, no Ronaldo, and their squad's average age is over 29. But as their performance has shown us, they are among one of the best in the tournament right now. Lukaku's wonder strikes take every fan by awe, and paired with KDB, they might just be on par, if not better, than Pogba and Kante. Their team is very obviously flawed but their performance speaks for themselves. If the to-be bloodbath with Portugal goes in their favor, then they may just win it all and take the trophy to Belgium. Overall, they are certainly worth the hype and fairly rated.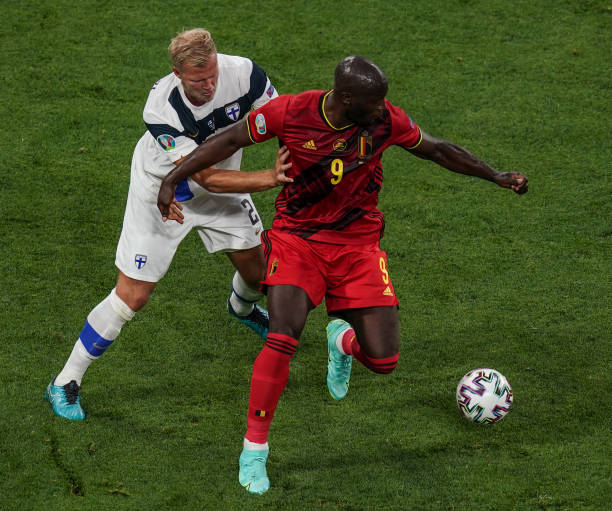 Spain is historically a glorious team. With their win in the 2010 World cup and the general hype of Spanish football, they continue to be called one of the best teams in the world. Even eleven years after their win, they have a squad with many famous players in the bag, and they also do have one of the best International managers, Luis Enrique. But somehow, their performance was nothing special in the group stage. They didn't play against the toughest bunch and still ended up in the second spot with two draws, right behind Sweden. In their first game against Sweden, they had a possession of around 86% with many chances created yet they remained goalless. They held massive possession once again with Poland but one goal from Lewandowski, and they were back to another draw in their group. They finally woke up in their last game against Slovakia with three actual goals and considerable possession, and the cherry of the cream being the two OGs by Slovakia. Spain isn't a bad performing team at all, in fact, if they manage to get themselves together and make use of their chances, they can certainly at least get to the quarters. But they simply aren't as good as they used to be or are made out to be, and with that, they are certainly an overrated team in the 2021 Euros.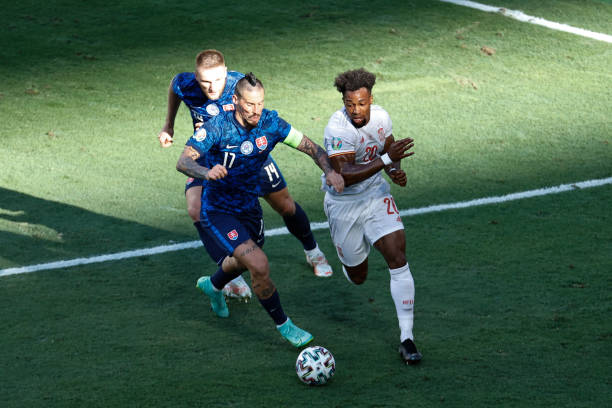 A coach that was sacked by Crystal Palace and MLS' Atlanta United. One of the best, and certainly their best, defender out due to injury. Two major undecided players after ACLs. Netherlands was in a tough spot for the Euros. But with the magic of Gini Wijnaldum and De Jong, their midfield is in great hands. Dumfries and Depay are also killing it like Netherland's pride depends on their performance, not to mention the chemistry between Depay and Malen against Macedonia. Moreover, De Jong and De Ligt were Ajax's 2018/19 "it" duo and with the practice that they had together in the past, they glue Netherlands up backstage just as they did with Ajax. In conclusion, Netherlands beat all odds and is performing way above expectations. They're certainly underrated and are someone to watch out for.