After a year of close anticipation, the days of the 2020 (or 2021 literally, but not officially) Euros are here and as exciting as ever! The game was postponed due to the coronavirus, but it's finally time for them to kickstart!
This prediction is prone to personal bias and reflects my thought process. As always, football (soccer) is filled with unexpected turns and twists that can never fully be predicted. So, may the best team win!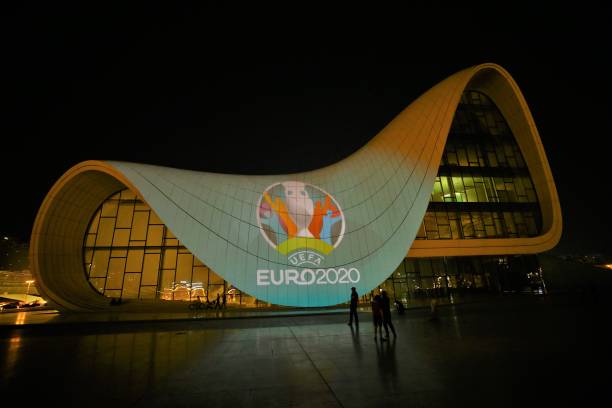 Group A: With teams like Italy, Switzerland, Wales and Turkey, this group is sure to have some exciting matches but it certainly isn't the most exciting on either. Italy is surely the fan favorite in this group and is most likely to be the one on this table's first spot due to a well-rounded team, from attackers like Immobile and Insigne to defenders like the Juve captain Chiellini. But Wales wouldn't be too far off because of Gareth Bale and the Madridistas, Welsh and Spurs fans that he brings along himself. Between Switzerland and Turkey, the third spot could be anyone's game though Switzerland is the more popular team of the two for now. However, it would be wise to remember that Turkey drew against France (the previous WC champions) in the qualifiers, so they aren't going to be easy to beat!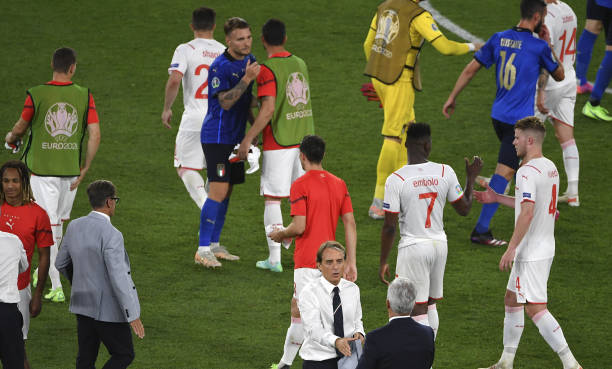 Group B: This is one exciting group with the likes of Belgium, Finland, Denmark and Russia in it! Belgium is currently the #1 ranked national team in world football with 40 goals scored and 3 conceded in their Euro Qualifiers. There is no doubt that they will dominate their group with the likes of De Bruyne, Hazard Lukaku and of, course Courtois. With the likes of Dzyuba (who beat Lukaku as the top scorer in the previous Group I) and their seven clean sheets in the qualifiers, Russia is in a comfortable spot. But the only obstacle in their way is Finland, who qualified for a major national football tournament for the very first time! With Pukki who bagged ten goals in their qualifiers and Pohjanpalo scoring their first goal in the Euros, they sure are motivated and won't back down without a fight. Denmark, unfortunately, suffered a loss against Finland and lost their key matchplayer and motivator, Christian Eriksen. Due to a cardiac arrest, Eriksen collapsed on the field (but is safe and cheering on his team) and will be unable to play for Denmark. Moreover, the teams morale will probably be low, as seen in their match against Finland, (and rightfully so). So, if Denmark want to make it to the next round, they will have to pick up their game. Afterall, Eriksen, Denmark and soccer fans stand in support of the team.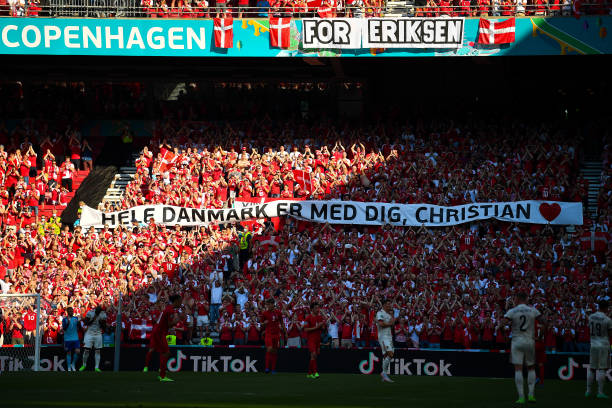 Group C: Austria, Netherlands, North Macedonia and Ukraine! This group doesn't look too competitive in the first glance, but all four of them beat so many more worthy teams to make it to the Euros. Netherlands will probably steal the first place with the likes of Virgil Van Dijk, De Jong, Depay and De Ligt. This team reunites many players who played together for Ajax in 2019 when they surprised the world by dominating in the Champions League and reaching all the way to the Semis. Much like Ajax that season, Netherlands is the underdog among all the "big" teams in the Euros. Ukraine is very likely to end up in second place considering they topped Ronaldo's Portugal in the qualifiers. They are, however, heavily relying on Yarmolenko and City's Zinchenko. Austria also isn't going to make this easy for them. North Macedonia is another team that made history by qualifying for the Euros. If Pandev stays in form and the team plays as they did against Germany in the WC qualifiers, then this team might just crawl and qualify to the next round.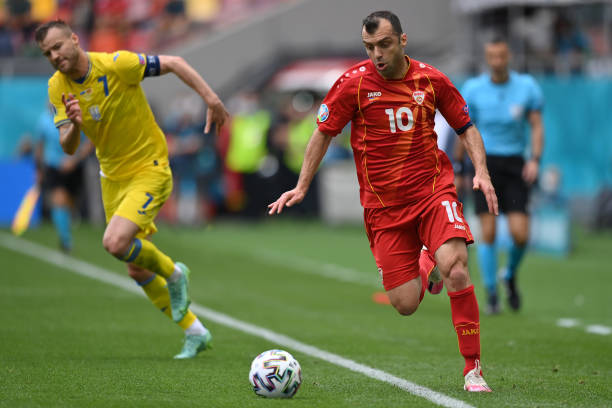 Group D: This is surely a group with many eyes on them! England- one of the most prestigious football teams, and certainly a fan favorite- can surely win the first spot in this fiery group. With their youngest squad ever taken to a UEFA championship and a whole lot of talent, they are very likely to make a mark in this tournament. However, Croatia, the underdog runner-ups of the '18 WC, are a very challenging opponent to have. But their success hangs in the balance by the performance of Modric and Perisic. Scotland are in a major tournament for the first time since 1998. They are motivated and Tierney returning, they will have a strong defense. The Czech Republic is a team that shouldn't be overlooked, with solid combinations like the likes of captain Darida and midfielder Soucek and successful forwards like Schick.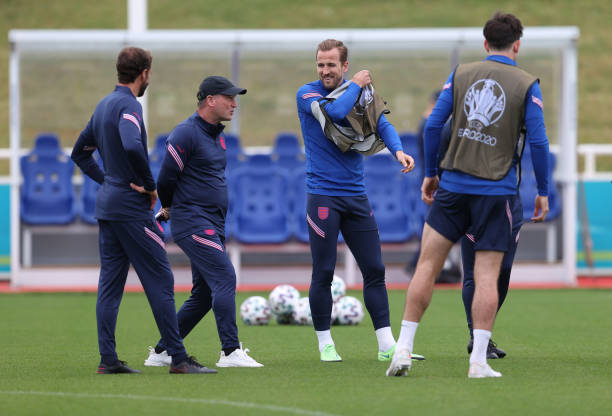 Group E: Spain has been a fan favorite since many years, and they continue to this time in the Euros. If the players and tactics are chosen wisely, then Spain will grab the first spot and make it far in the tournament. But with so many eyes on them and many great players to choose from, Spain certainly has an achilles heel and the ability to disappoint. Slovakia may be considered the underdogs by some, but not here! Their success in this group in inevitable with the likes of Hamsik. Poland and Sweden are both in a precarious spot this time. Sweden is not going to have Zlatan on the field with them this year. But Zlatan still has Sweden, so they do have a chance. Moreover, if Isak continues to play as he has been, then Sweden can make it. Poland has the one and only Lewandowski in it! The man who was snubbed his Ballon D'Or! But Poland highly relies on Lewy as he scored more goals than their entire squad combined! They are a very experienced team though, so my third spot will go to the Polish.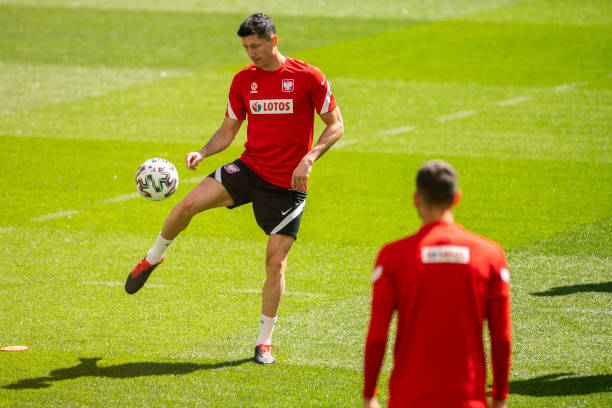 Group F: Whoever said keep the best for the last is absolutely right in this case! Group F isn't known as the group of death with no reason. As the most competitive group in this competition, each match is going to be one to watch. Hungary is the odd-one out in the group. Their chances of making it to the next round are next to none. The team isn't one that you could call 'bad,' but their opponents consist of the cream of the crop. Germany, France and Portugal are all fan favorites, and rightfully so! Germany has some of the best players in European football- whether it be their world-class goalie, Neuer, the Chelsea heartthrob, Havertz, the funniest (and great assist maker) player, Muller, or Toni Kroos. But this time, Germany is up with the likes of Ronaldo's Portugal and France, so they may just end up in the third spot. Portugal has Ronaldo. But what makes them a platinum-tiered team are the other players from Ruben Dias to Bruno Fernandes. My top spot would go to- (no surprise) France. France were the winners of the FIFA WC. Their team's quality is still in pretty much the same shape. From Griezmann, Mbappe, Pogba, Pavard, Kante, Benezema to well, should I go on? Most of their players belong to experienced clubs and their forms show so. They are also as cohesive as ever, and are strong contenders of the title.